Lots of great entries for the photo contest but we went with these 3 winners!
Angela Roach sent this photo in from Georgia with her custom plate and curious passenger.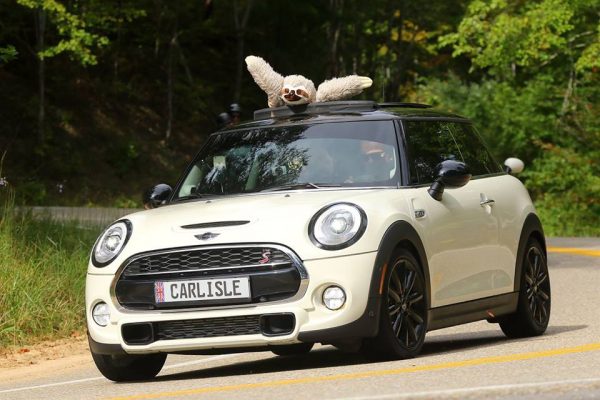 When we asked Angela about the meaning of the plate and why there was a stuffed Sloth poking out of her car she said;
"Carlisle is the name of my Mini. …I was looking for a manly name. Something w/ a little english/British background. It originates as a protected tower…….so hopefully on my journeys if I ever wreck him, he'll protect me….lol.. 
The sloth is another story. My birthday was in June. My husband and I live in a tiny house. So, we don't really buy presents. The north Georgia zoo in Cleveland GA has a sloth (always loved them). And they were looking for money to create a new habitat for the sloth. We donated to them for this. So, I got to meet the sloth and spend time with her. Her name is Jubilee. So, hubby got that sloth for me as a memory from that day. The stuffed sloth stays in my car and rides seat belted in the back seat every where I go. "
Our next winner was a Instagram submission from @iamjwest08 
We just loved the color here and composition, yeah we are sort of photography dorks, as well as how the plate perfectly fits the car.
Now we do not suggest you power wash your custom plate but he did a good job avoiding spraying the plate directly. But he is rocking a 2003 Mercedes-Benz C240 with his "DÄS BENZ" plate that he designed online.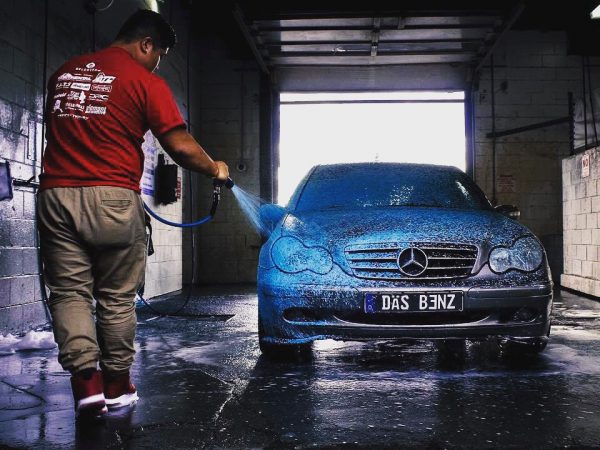 Our final winner from October comes from Kyle Hertzler, who got creative with his plate to and surprised is bride to be.
When Kyle ordered this plate a few months back we reached out to him and said PLEASE SEND US PHOTOS! The timing worked out and he send the photos in for the photo contest.
The surprised Fiancé is Larisa and they have been together for 2 years & 7 months!
When we asked what Larisa thought of the proposal he said, "She liked it, thought it was creative, and I got a ver quick YES!" 
The car is a 2003 (MK4) Jetta DI with the GLI skirting all around. We asked why he chose to propose this way and Kyle said, "I have one of your plates on my car all the time and on our first date she asked me what it was supposed to mean. I had 2 bins of rose petals attached to the garage door so 1 dumped when the door opened, the other dumped after I pulled the string."
Thanks for sharing Kyle and good luck to you and Larisa! Let us know if you need some party favor plates for the wedding. 🙂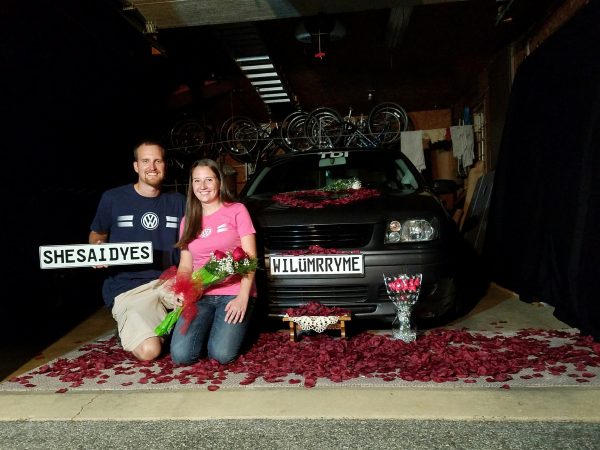 Thank you again for everyone who entered. Keep sending them in and checkout our customer gallery page to see if you made on our site.